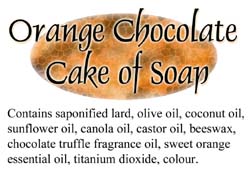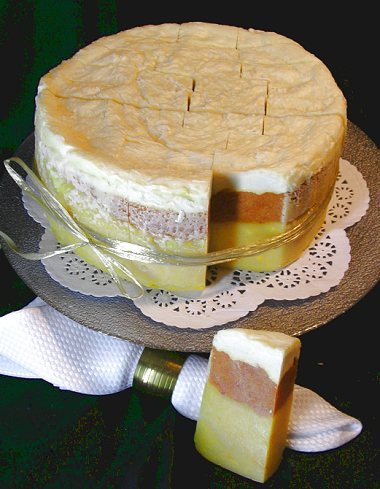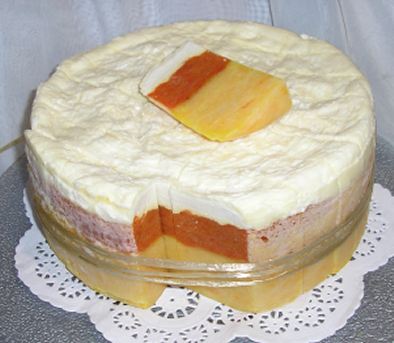 The wedges of soap cake were so large, especially these big cakes, I decided to try something different and sliced this cake into 30 bars instead.

The bottom layer is sweet orange essential oil and the middle layer is chocolate truffle fragrance oil. Smells like a Terry's chocolate orange. The top of this one looks different from the others because I tossed it back in the oven for a few hours after I molded it.





Contains saponified lard, olive oil, coconut oil, sunflower oil, canola oil, castor oil, beeswax. Fragranced with chocolate truffle fragrance oil, sweet orange essential oil. Coloured with titanium dioxide, cosmetic and mineral colours, mica.